Stay safe from carbon monoxide in summer
We love the summer, but it's Important to remember that
carbon monoxide is dangerous all year round and not only
when you're in your home.
Carbon monoxide can pose a risk when you're on holiday or when you're having a BBQ.
Which is why we want to let you know about the dangers and how you can keep you and your family and friend safe.
Firstly, make sure you are aware of the symptoms of carbon monoxide poisoning and follow our safety tips.
Having a BBQ?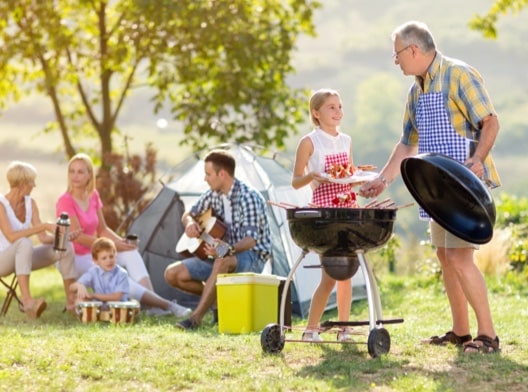 Remember to always use your BBQ out in an open space and never inside anywhere.
As well as making sure that your house doesn't smell of smoke, BBQs produce a gas called carbon monoxide and they can continue to give off this poisonous gas for hours after they've gone out.
That's why it's important to follow these rules to stay safe:
Give the BBQ lots of space in the open air

– never take them indoors, or any enclosed area such as a tent or even a gazebo.

Make sure gas BBQs are working correctly

and are properly assembled.
It's not difficult to stay safe and its worth taking the time to make sure nothing spoils the perfect BBQ.
Going on holiday?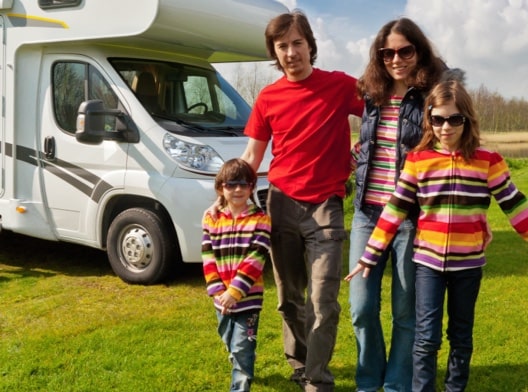 We love going on holiday, but there's a chance you could be exposed to carbon monoxide when you're away. If you're camping, staying in a cottage, villa, caravan or even at a luxury resort you could be at risk of carbon monoxide poisoning both in the UK and abroad.
Know the dangers
When camping, caravanning or boating, despite being out in the fresh air, carbon monoxide can build up to levels that can kill very quickly in enclosed spaces, such as tents and awnings.
Boilers in hotels or holiday accommodation could be faulty or poorly maintained so could emit carbon monoxide
Carbon monoxide poisoning can occur on boats when emissions from gas-powered engines and generators build up in boat cabins. It's important to make sure they are kept in good condition, checked regularly and areas are well ventilated.
Stay safe when you are away by:
Always packing an audible carbon monoxide alarm when you go away

- an alarm is the only way to know if you are in danger.
Knowing the signs of unsafe gas appliances:
Black marks and stains

around the appliance.

Lazy orange or yellow flames

instead of crisp blue ones.

High levels of condensation

in your accommodation.
Let's BBQ with The CO Crew
We've got some great recipe ideas for you to try.
They're really quick and easy and most importantly,
seriously delicious. So why not give them a go.
Try these recipes…
Download the Recipe cards
We'd love to hear your BBQ recipes.
Send them to us at [email protected]